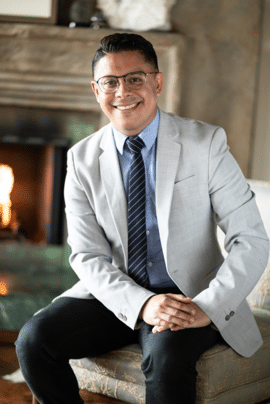 Jonhatan Aragon
University of California, Irvine, School of Law
Jonhatan Aragon is the son of Guatemalan and Mexican immigrants. Raised in Inglewood, California, he received his B.A. in American Studies from Yale College, where he worked at the Jerome N. Frank Legal Services Organization. Prior to attending UCI Law, Jonhatan worked as an intern investigator at the D.C. Public Defender Service and a paralegal at the Federal Defenders of New York, Southern District. He also served as MALDEF's board liaison. At UCI Law, Jonhatan is an active member of OutLaw and participates in pro bono projects that provide legal services to immigrants and transgender people. He is also a student in UCI Law's Appellate Litigation Clinic. He externed for Magistrate Judge Cheryl L. Pollak in United States District Court for the Eastern District of New York and will extern for District Judge Gonzalo P. Curiel in the United States District Court for the Southern District of California in the spring. Upon graduation, he will clerk for Magistrate Judge Nancy J. Koppe in the United States District Court for the District of Nevada.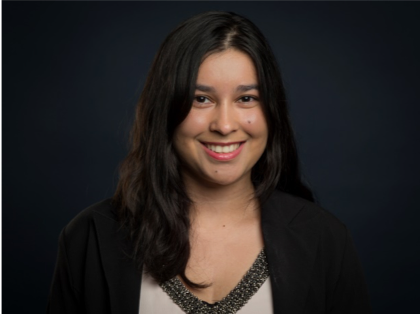 Martha Cardenas
University of California, Berkeley, School of Law
Martha Cardenas immigrated to the U.S. at a young age with her mother. Her mother wanted Martha to have a better life than she did, and to be able to go to college. Martha graduated from UC Berkeley in 2016 with a bachelor's degree in Rhetoric and Ethnic Studies, and a minor in Education. As an immigrant herself, Martha experienced first-hand the discrimination and injustices perpetrated against immigrants. Passionate about immigrants' rights and being an advocate for the Latinx community, Martha is pursuing her law degree at UC Berkeley School of Law. Martha has worked with the East Bay Sanctuary Covenant (EBSC), helping asylum seekers apply for asylum, and she co-leads the California Asylum Representation Clinic. Growing up in Oakland, Martha has seen firsthand the effects of the housing crisis. Martha hopes to help tackle the crisis through her work in the Housing Unit at the East Bay Community Law Center (EBCLC). At EBCLC, Martha helps tenants fight unlawful detainers and stay in their homes. Martha hopes to continue her work with the Latinx and immigrant community after graduating from law school.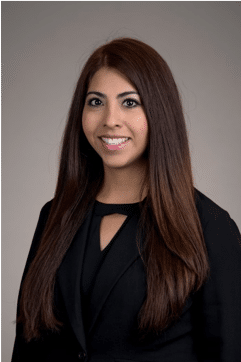 Betsaida Chavez Garcia
University of Idaho College of Law
Betsaida Chavez Garcia moved to the United States from Mexico at the age of six. Betsaida's interest in law school began while working in the South as a legal assistant on migrant farmworker cases. In 2019, she was awarded the Michael Maggio Immigrants' Rights Fellowship, and she worked for Immigrant Justice Idaho to help immigrants obtain low-cost immigration legal services. She enjoys being involved in immigrants' rights work through her jobs or while volunteering in the community. Upon graduation, Betsaida plans to work with the immigrant community and to assist them with employment law issues.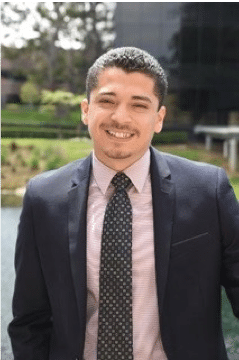 Christopher Galeano
University of California, Los Angeles, School of Law
Christopher Galeano is the son of Mexican and Salvadoran immigrants and was raised in Palmdale, California. His path to law school was solidified after his family was defrauded by an unscrupulous notario and he got law enforcement to hold this notario accountable following three years of community organizing. After graduating from UC Irvine, he worked in Sacramento, California leading statewide pro-immigrant legislative campaigns. At UCLA School of Law, Christopher has volunteered with the CARA Pro Bono Project and is a staff member of the UCLA Law Review. After law school, he hopes to continue advocating for Latinx clients as a litigator.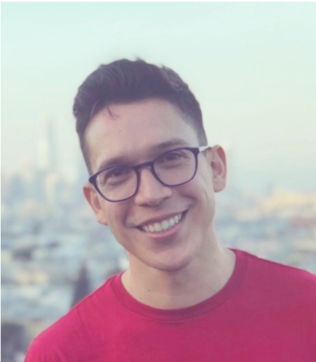 Nicholas Gonzalez
Stanford Law School
Nicholas González is the son of Mexican immigrants and a 3L at Stanford. He is passionate about paving paths of opportunity for others and serving his community. After graduating from Berkeley, Nicholas served as an interpreter for asylum seekers, volunteered on political campaigns, and chaired the SF LGBT Center's board of directors. In law school, he has worked on policy issues to make California courts more accessible to immigrants and is currently a member of Stanford's Supreme Court Litigation Clinic, where he represents a Latino client in a case for which the U.S. Supreme Court will hear oral argument in December.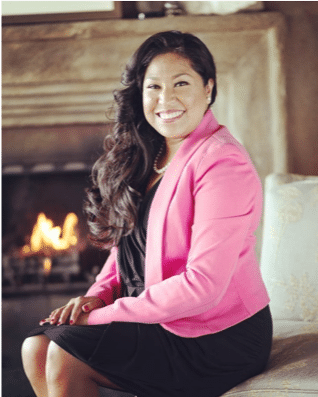 Angelica Hernandez
University of California, Irvine, School of Law
 Angelica Hernandez grew up in Baldwin Park, an underserved Latino community east of Los Angeles. Angelica's commitment to becoming a lawyer began at age nine when she became involved in community organizing. Before law school, she obtained her Master of Public Administration and worked as a Legislative Aide and Policy Deputy in the California Senate. At UCI Law, she was elected 1L Trailblazer and received numerous scholarships. She clerked for the California Attorney General and was a summer associate at Browne George Ross LLP. After law school, she will continue her legislative and legal advocacy through the legislature.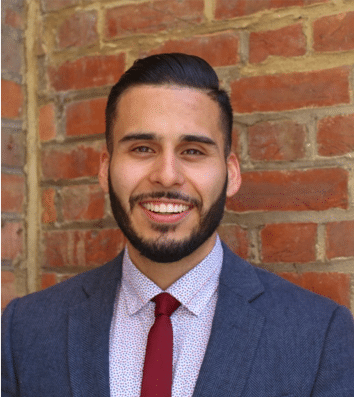 Felipe Hernandez
Harvard Law School
Felipe Hernandez is a first-generation son of Mexican immigrants from Los Angeles, and a 3L at Harvard where he serves as a student attorney for the Harvard Legal Aid Bureau and Harvard Defenders. Felipe's legal work and scholarship focuses on movement lawyering at the intersection of criminal law and immigration, also known as  crimmigration, criminal defense, prison/police abolition, family, and housing law. He is a member and contributor at the Harvard BlackLetter Law Journal, Civil-Rights Civil Liberties Review, and Latinx Law Review. Felipe has worked at MALDEF, CRLA, and the California State Senate. After law school, Felipe will clerk for Judge Raymond Jackson in the Eastern District Court of Virginia, practice public defense, and, eventually, enter legal academia.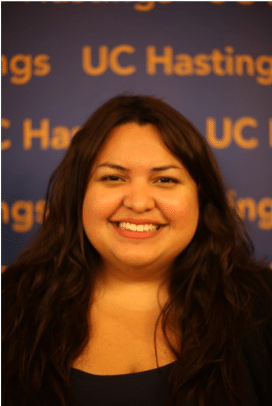 Jessica Herrera
UC Hastings College of Law

Jessica Lisseth Herrera is a first-generation college graduate and proud daughter of a Salvadoran single mother. She earned her bachelor's degree from the University of Texas at Austin. Prior to attending law school, she worked as the lead legislative aide for the Vice-Chair of the Texas Senate Higher Education Committee. During her tenure at the UC Hastings College of the Law, she was honored with earning the 1L best brief award, served as a Judicial Extern for the Hon. Rebecca Hardie in Superior Court in Contra Costa County, interned at Department of Education Office of Civil Rights in D.C., worked as a TA for 1L Criminal Law, served on the boards of La Raza Student Association and the Hastings Women's Law Journal, and is currently working as a Research Assistant for the Hastings College of Law Academic Dean. Upon graduation, she hopes to continue her advocacy work in public service, focusing on advancing women's rights and equal access to education for minority populations.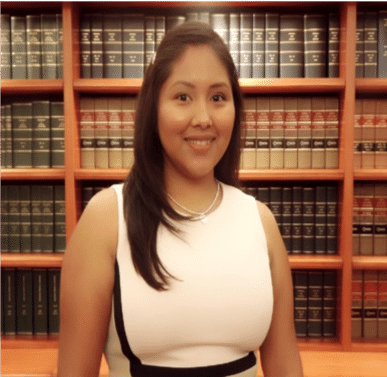 Elisa Huapilla
Ave Maria School of Law
Elisa Huapilla is a proud "lawtina" and daughter of Mexican migrant farmworkers. Her experience with working in predominately low-income, minority communities inspired her to pursue her Juris Doctor degree. Elisa is confident that becoming an attorney will allow her to provide legal services to immigrants in Immokalee, Florida. She completed over 150 pro bono hours with Legal Aid Service of Collier County's Immigration Unit. Elisa is also focused on maintaining satisfactory academic standing and has been placed on the Dean's List during Fall 2018 and Spring 2019. Upon graduation, she is committed to serving and advocating for the community she grew up in.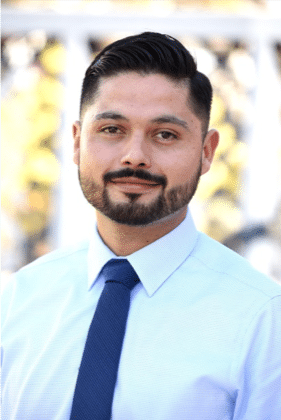 Erik Jimenez Rodriguez
University of California, Irvine, School of Law
Erik Rodriguez migrated to the United States from Mexico when he was six years old.  He is an immigrant rights' advocate, Alumni and Community Outreach Chair of the Latinx Law Student Association at UCI Law, and serves as the Mexican American Bar Association (MABA) Student Vice-Chair for UCI Law.  This summer, Erik externed for the Hon. Jesus G. Bernal in the U.S. District Court for the Central District of California through MABA's Federal Judicial Externship and Scholarship Program.  After graduation, Erik will dedicate himself to public service in the undocumented community and will create a mentorship program for undocumented students with undocumented and "DACA-mented" lawyer mentors.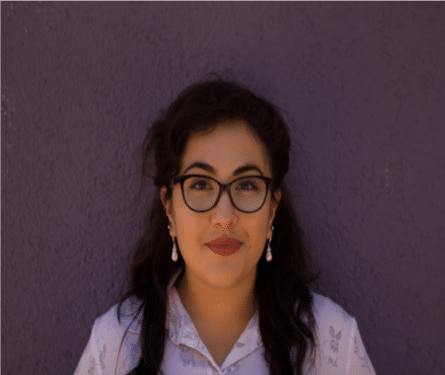 Leslie Joya
University of California, Los Angeles, School of Law
Leslie Joya is an immigrant from Sinaloa, Mexico. Her resilience and commitment to service stem from growing up undocumented in Los Angeles. Experiencing obstacles that working-class migrant families face motivated her to pursue a career advocating for marginalized communities. She graduated from Harvard University in 2014 and worked providing legal services to immigrants in New York, Texas, and California. At UCLA School of Law, she is enrolled in the Critical Race Studies program and the Epstein Program in Public Interest Law and Policy. She is an aspiring human rights attorney who aims to help  people survive, thrive, and access justice.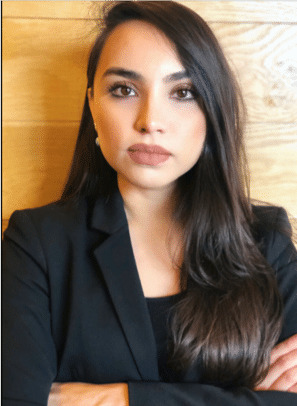 Kelly McClure
Yale Law School
Kelly McClure grew up in a Mexican American household in a citrus farming town in Florida. She is the first member of her family to earn a college degree and the first to attend graduate professional school. She earned her Bachelor of Science in Industrial and Labor Relations with a focus on labor rights from Cornell University. She is currently a second-year law student at Yale Law School. At Yale, she serves as Co-President of First Generation Professionals, a Lead Submissions Editor for the Yale Journal of Law and Technology, and a student intern in the Peter Gruber Rule of Law Clinic.  After graduation, Kelly plans to pursue a career in public interest.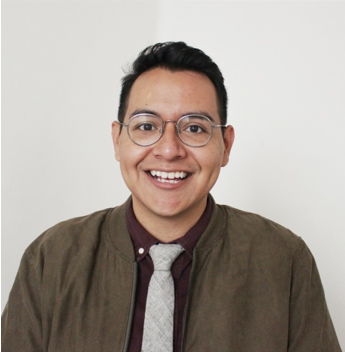 Ricardo Morales
Columbia University School of Law
Ricardo Morales is the son of Mexican immigrants from Cuernavaca, Morelos. Growing up in a mixed-status household exposed him to the importance of justice and equity. Prior to law school, Ricardo was a Fulbright English Teaching Assistant in Mexico and spent the following three years teaching and working with the growing deportee community in Mexico City. At Columbia Law, he focuses on community building through the LaLSA and Queer and Trans People of Color affinity groups. After law school, Ricardo hopes to clerk for a judge and enter the realm of legal academia to advocate for more Latinx representation in the field.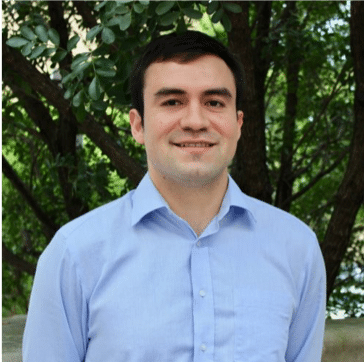 Enrique Martinez Ramirez
University of Texas School of Law
Enrique Ramirez was born in Mexico and grew up in Houston. In 2017, Enrique graduated from Harvard College, where he studied philosophy and "decided" to write a thesis about free will. He is now a third-year law student and an editor for The Texas Hispanic Journal of Law and Policy. During his summers, Enrique has interned at the ACLU of Texas and at the ACLU of Northern California. His work has focused on immigrant and voting rights issues. Enrique is excited to graduate and pursue a career in impact litigation.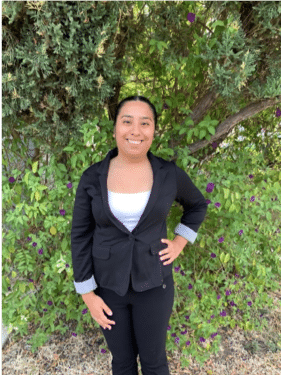 Ariahna Sanchez
University of California, Davis, School of Law
Ariahna Sanchez has Mexican and Salvadoran roots. She is the daughter of a single mother who is herself the daughter of a bracero farmworker. As someone who grew up in poverty, Ariahna realized she wanted to effect change in the world. While at Mills College and UC Davis King Hall, Ariahna became passionate about combating the injustices slaughterhouses create for poor communities of color, especially Latinxs. She became a student counselor for the Workers' Rights Clinic, Wage Claim Clinic, Immigration Law Clinic, and the student-led Gender & Name Change Project. After graduation, Ariahna hopes to join the fight in taking down slaughterhouses.