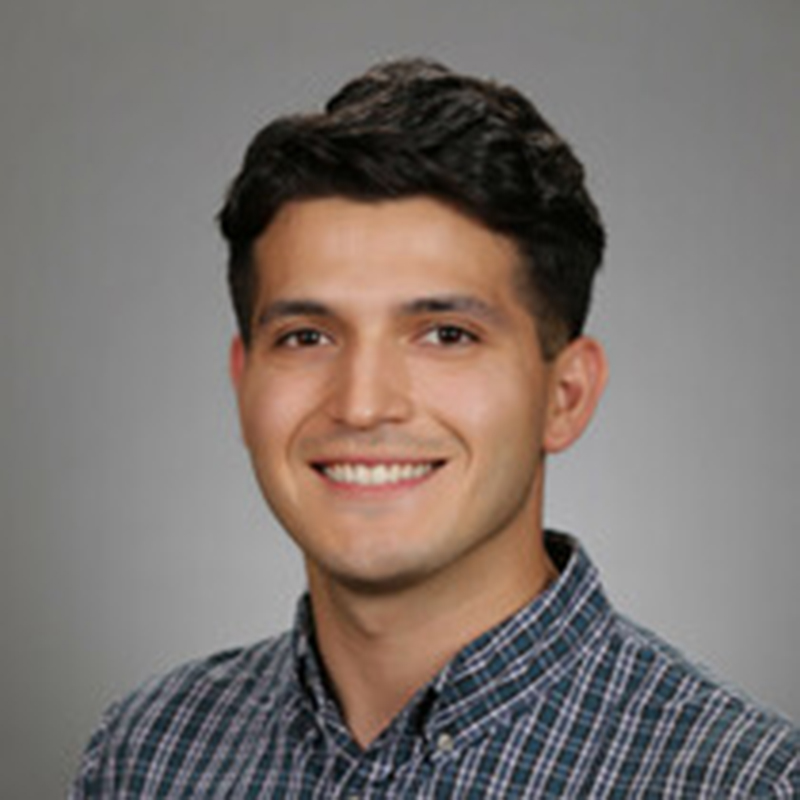 Armando Aguilar Lopez
University of California, Davis School of Law
Armando Aguilar López is the eldest son of two Mexican immigrants. His passion for defending immigrants and advocating for reform was catalyzed by his parents' deportation. While at Davis, Armando joined the Immigration Law Clinic, served as Co-Chair of the Latinx Law Students Association, and conducted research for Dean Kevin Johnson and Professor Raquel Aldana. He also interned at the Immigrant Legal Resource Center (ILRC) and Alameda County Public Defender Immigration Unit, where he worked at the intersection of criminal and immigration law. After graduation, Armando plans to continue advocating for the immigrant community through removal defense and impact litigation.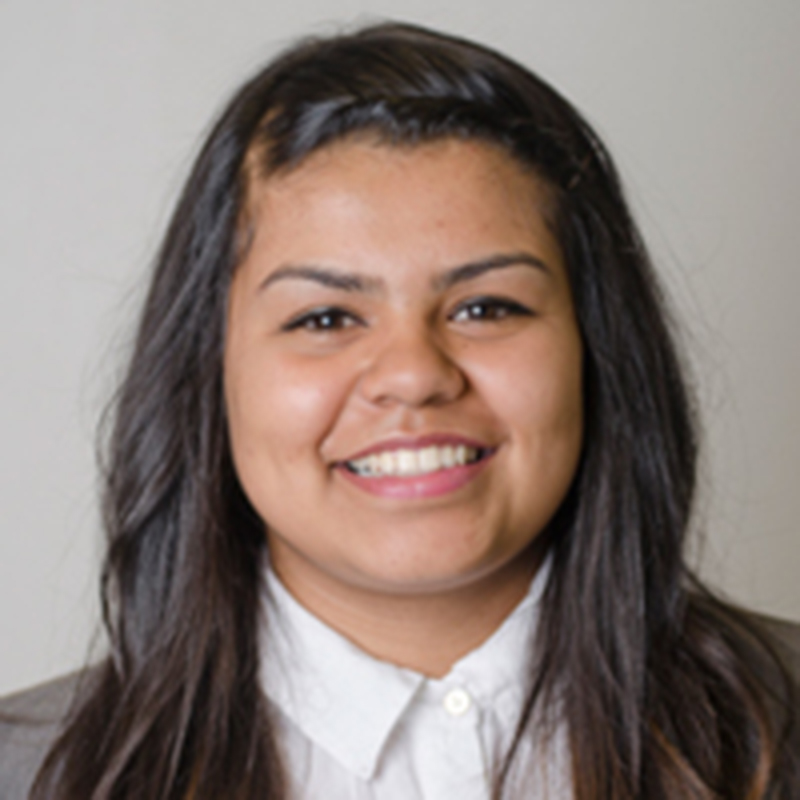 Jacqueline K. Bonilla
City University of New York (CUNY), School of Law
Jacqueline Bonilla is the daughter of Salvadoran immigrants in Los Angeles, CA. Jacqueline realized her calling to serve her community from a very young age and aspired to be an attorney. Since then, she has devoted herself to zealously advocating for immigrant rights and other underserved and marginalized communities. Jacqueline graduated from Whitman College and now pursues her law degree at CUNY School of Law. After graduation, she hopes to provide bilingual, culturally competent, and accessible directly legal representation as an immigration attorney.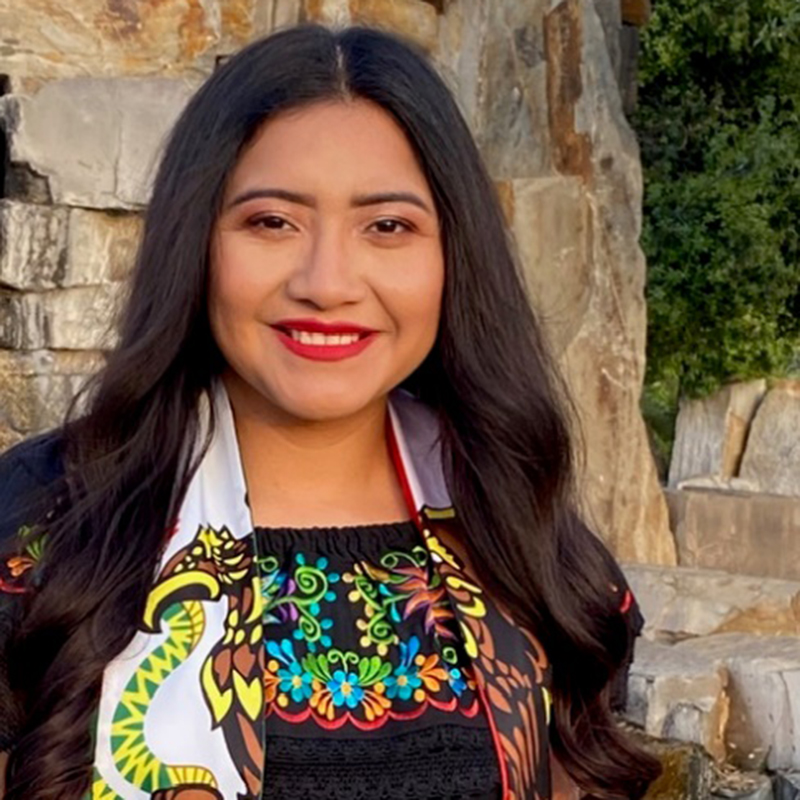 Raquel Campuzano-Santamaria
University of California Davis School of Law
Raquel Campuzano-Santamaria is the daughter of Mexican immigrant farm workers in the California Central Valley. Her family's immigration journey and the lack of immigration legal aid services in the rural Central Valley motivated her to pursue a career in immigration law. She graduated from UC Davis School of Law and is currently a law clerk for Kids in Need of Defense (KIND) in Fresno, Calif., a non-profit organization that provides immigration legal aid services to minors in the Central Valley.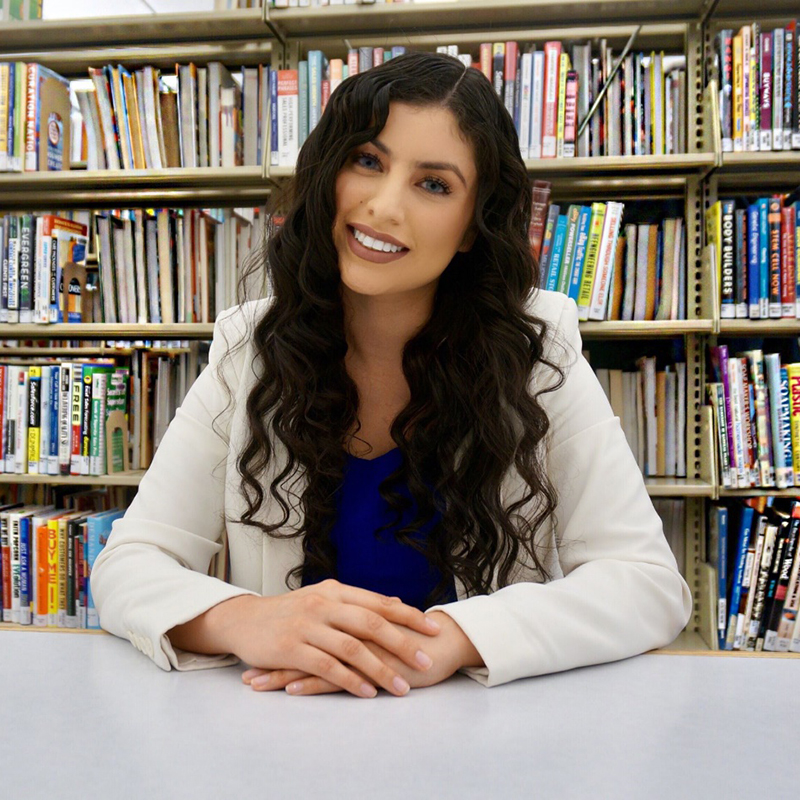 Stephanie Castillo
Northwestern Pritzker School of Law
Stephanie Castillo was raised by a matriarch—a grandmother who, though unable to read or write, impressed upon Stephanie the importance of protecting the environment. Her philosophy was simple: the health of our ecosystem is directly connected to our physical and emotional well-being. Prior to law school, Stephanie created STEM programs and organizations prioritizing ecological and sustainable practices. At Northwestern Law, Stephanie worked at the Environmental Advocacy Center and proposed amendments to Botswana law requiring a comprehensive assessment of environmental impacts of mining on community and occupational health. She also worked on environmental legislation dealing with assessing cumulative impacts and facilities with a history of persistent violations in poor communities of color. Stephanie's legal career will be focused on advocating for rights to clean air, safe water, and uncontaminated soil. 
Christopher Galeano
University of California Los Angeles School of Law
Christopher Galeano is the son of Mexican and Salvadoran immigrants and was raised in Palmdale, Calif. His path to law school was solidified after his family was defrauded by an unscrupulous notorio and he got law enforcement to hold this notorio accountable following three years of community organizing. After graduating from the University of California, Irvine, he worked in Sacramento, Calif. leading statewide pro-immigrant legislative campaigns. At UCLA School of Law, Christopher has volunteered with the CARA Pro Bono Project and is a staff member of the UCLA Law Review. After law school, he hopes to continue advocating for Latinx clients as a litigator.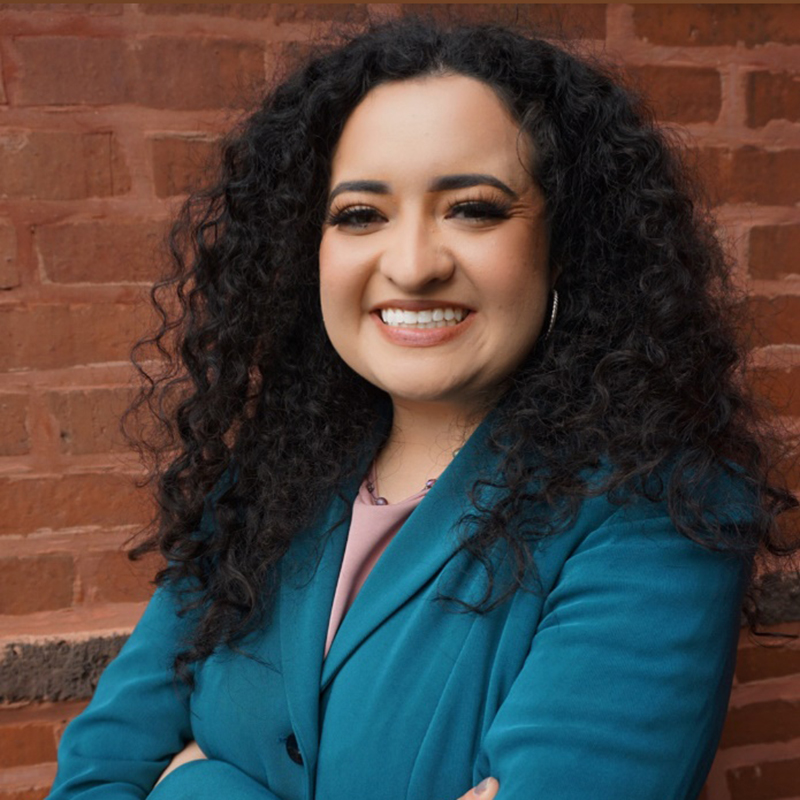 Maria Carolina Gomez
Loyola University Chicago School of Law
Maria Carolina Gomez is a proud Mexican immigrant who is now in her third year at Loyola Chicago, where she serves as the Vice President of the Student Bar Association and Co-President of the First Generation Law Students. Maria Carolina is passionate about using her education to work with individuals who have been most severely impacted by the legal system. It is important to her to give back to the various communities who have uplifted her throughout her journey. She has worked at a variety of organizations, including the National Immigrant Justice Center, and she is currently externing at the Federal Defenders Program.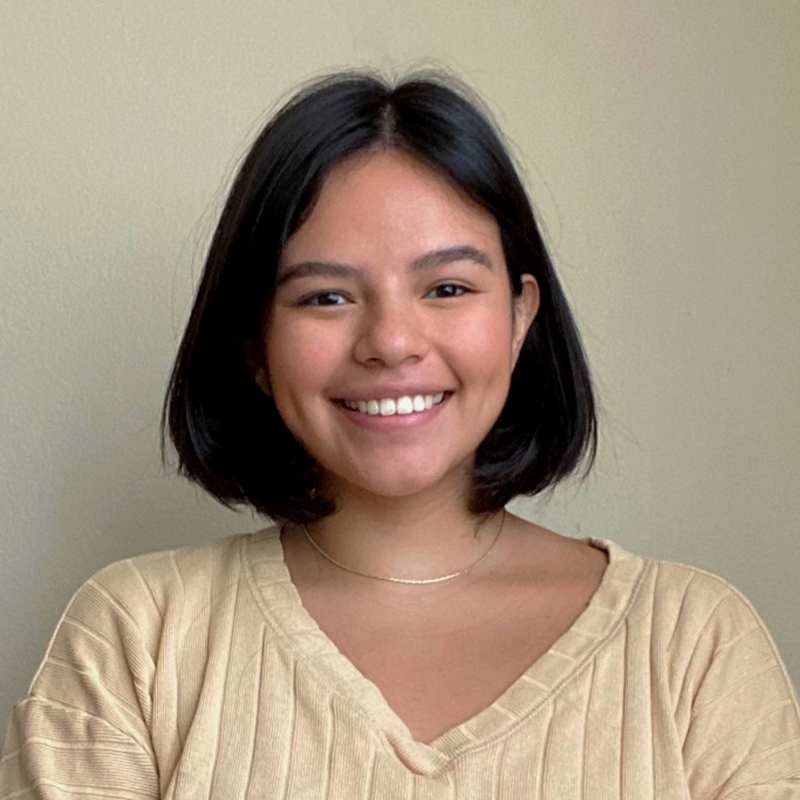 Ericka Guzman Cornejo
University of California, Los Angeles School of Law
Erika Guzman Cornejo is a first-generation Salvadoran immigrant and Deferred Action for Childhood Arrivals (DACA) recipient raised in Hawthorne, Calif. Determined to serve the undocumented community, Erika graduated from the University of California, Irvine and went on to specialize in Public Interest at UCLA School of Law. Beyond her legal education, Erika looks to educate immigrants of color about their rights as a Policy Advocate and Organizer.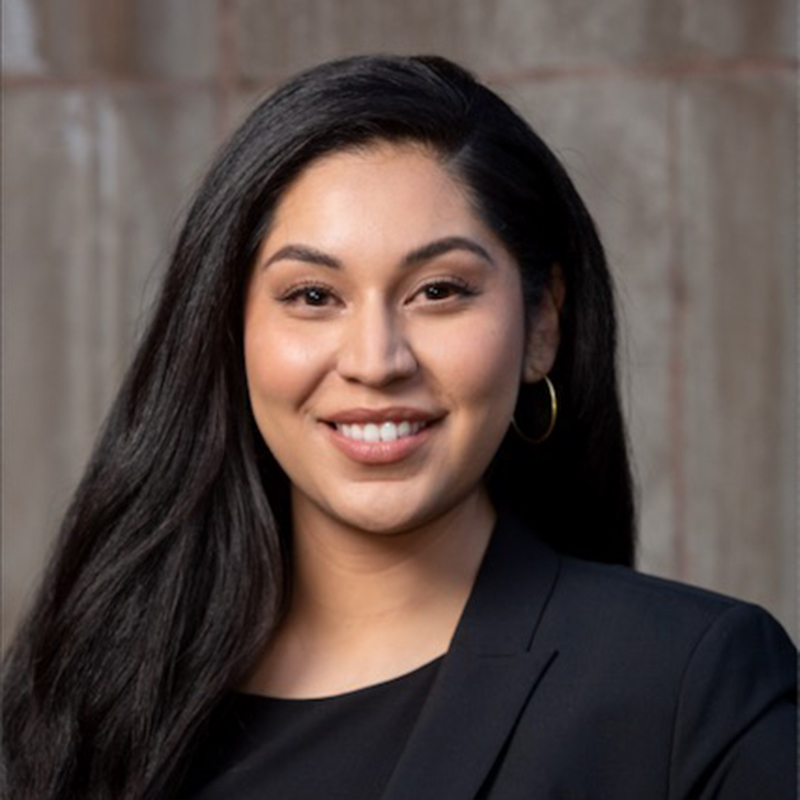 Kelly Hernández Naranjo
Yale Law School
Kelly Hernández Naranjo is a proud daughter of Mexican immigrants. At Stanford, she completed her bachelor's in political science and sociology master's degree. Her academic interests are inextricably tied to her family's lived experience. At Yale Law School, Kelly is a member of the Worker and Immigrant Rights Advocacy Clinic (WIRAC), working on litigation at the intersection of criminal and immigration law. She has been the Co-President of the First-Generation Professionals, a board member of the Women of Color Collective, and the Civil Rights Project. After graduation, she hopes to pursue a career in public interest litigation.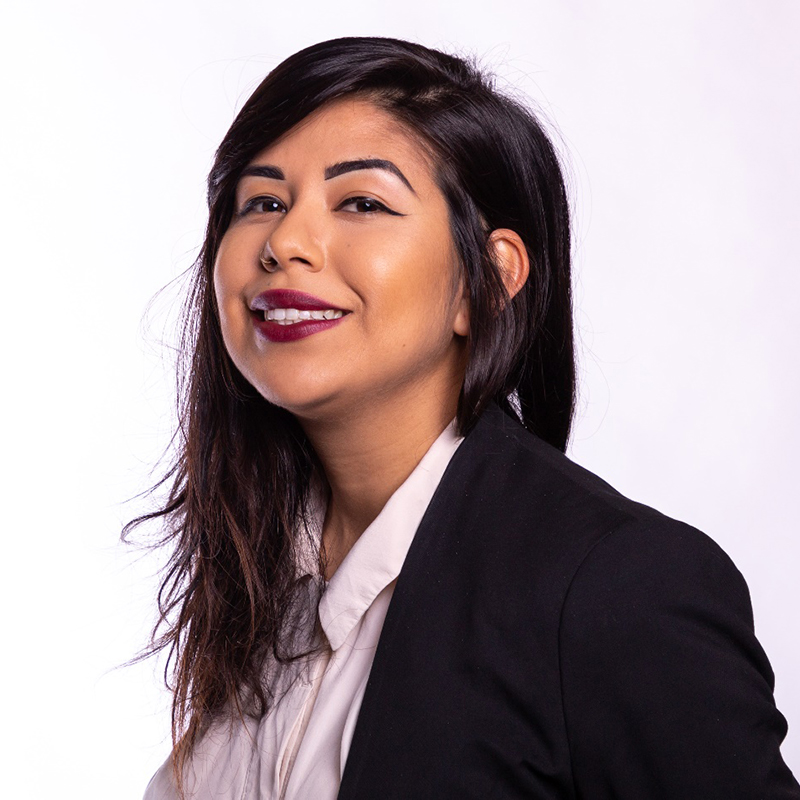 Mayra Lopez
University of California, Irvine School of Law
Mayra Lopez grew up in a working-class, immigrant neighborhood of Southeast Los Angeles. She is the daughter of Mexican immigrants who came to the U.S. in search of opportunity. Mayra received her B.A. in History from UC Riverside (2013) and her M.A. in History from San Diego State (2015). Afterward, she worked with the ACLU of San Diego and helped challenge the previous administration's practice of separating families at the border. After graduating UC Irvine School of Law, Mayra plans to work on immigrants' rights and border issues.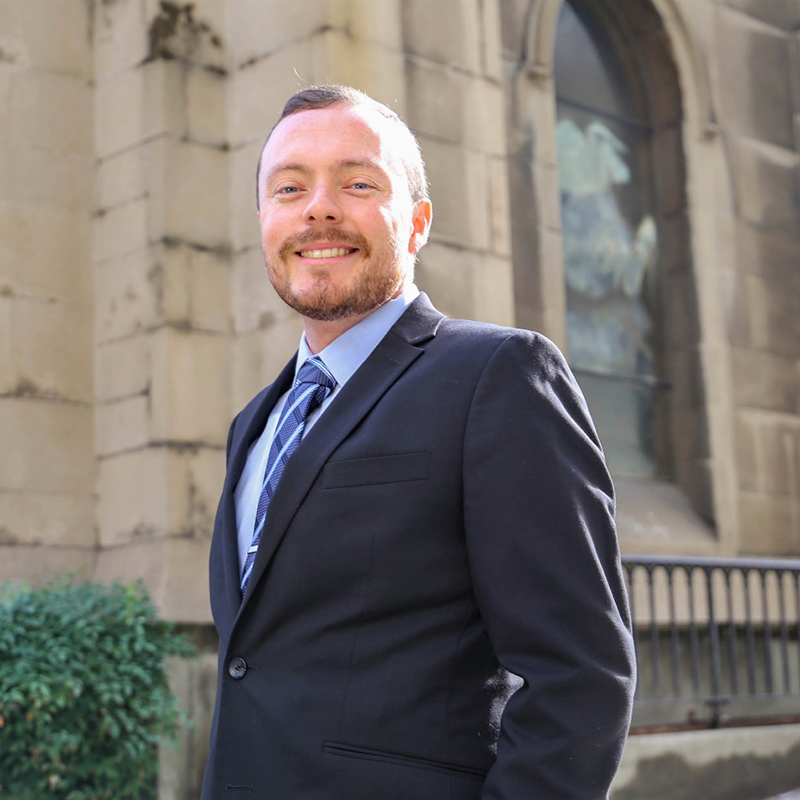 Brendan Nafarrate
Southwestern Law School
Brendan Nafarrate was raised by grandparents from Mexico and Guatemala, whose struggles inspired him to empower immigrants. Following graduation from California Polytechnic University Pomona he assisted domestic violence survivors in their family law and immigration matters.  Motivated to continue serving immigrants, he attended Southwestern Law School where he focused his studies and externship experiences around understanding all facets of law impacting noncitizens, including criminal convictions, asylum, DACA, and employment discrimination.  Since graduating, he is honing his ability to effectively serve immigrants as a judicial law clerk to the Executive Office of Immigration Review.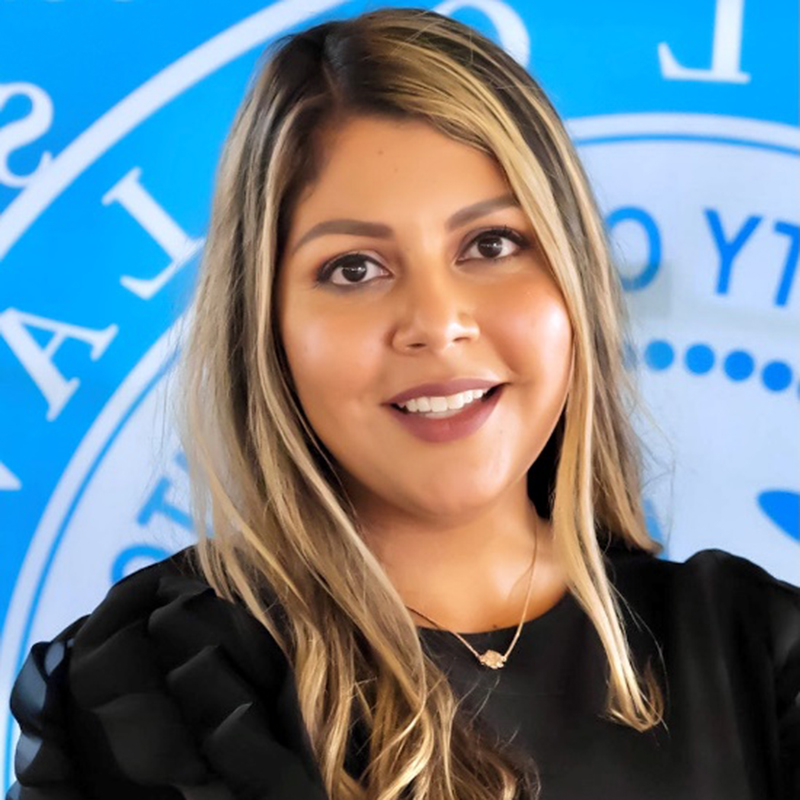 Daisy Ramirez
St. Mary's University School of Law
Daisy Ramirez, the proud daughter of Mexican immigrants, is a first-generation college and law student. After experiencing her own family's separation due to her parents' lack of legal status, she decided to pursue a legal education to advocate for other mixed-status families. During her first year of law school, Daisy's appellate brief was selected as best in her class, she was champion of her First Year Moot Court Competition, and made Dean's List, all while raising a toddler. She is currently a judicial intern for the First U.S. Circuit Court of Appeals and hopes to serve the Latino community after graduation.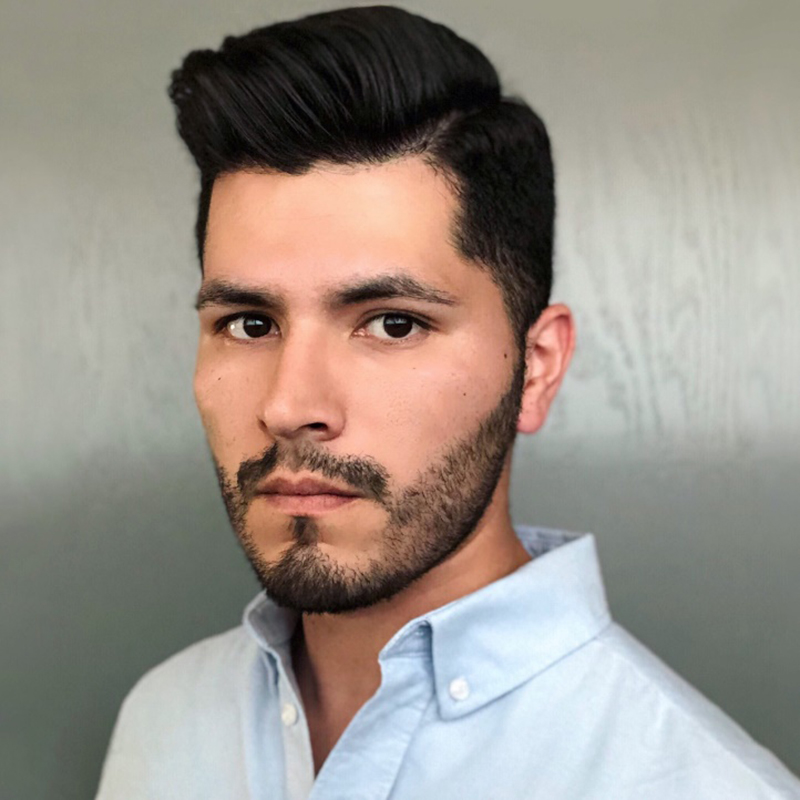 Victor Valdez Gonzalez
Santa Clara University School of Law
Víctor H. Valdez González was born in Guadalajara, México, and came to the United States as a toddler. As a beneficiary of DACA, Victor is passionate about immigrant justice. Before law school, he worked as an accredited representative with the United Farm Workers Foundation, where he helped hundreds of clients apply for immigrant benefits. While at Santa Clara University School of Law, he interned with the National Immigration Law Center, Immigrant Legal Resource Center, Esperanza Immigrant Rights Project, and Refugee and Immigrant Center for Education and Legal Services. As an attorney, he aims to defend the rights and advance the opportunities of vulnerable immigrant communities.